The problem with most subliminal programs today is, the very subliminal messages they are embedding in their programs. The typical subliminal messaging is based on "Positive affirmations". On the surface that appears to be the right kind of message to use in a subliminal program, but they are wrong! Dead wrong. Switchword Subliminals actually work and I am offering a 90 day money back guarantee to prove it. Switchwords work. Try them today.
The Programs below each have 3 files.
1. A subliminal Audio that you can play on your MP3 Player 2. A Video with Switchword Subliminals embedded into the scenes. The video is in MP4 Format 3. A PDF guide explaining the program. After Purchase you will receive and email with the links to your download/s.
Switchword Subliminals - Heart Chakra
HEART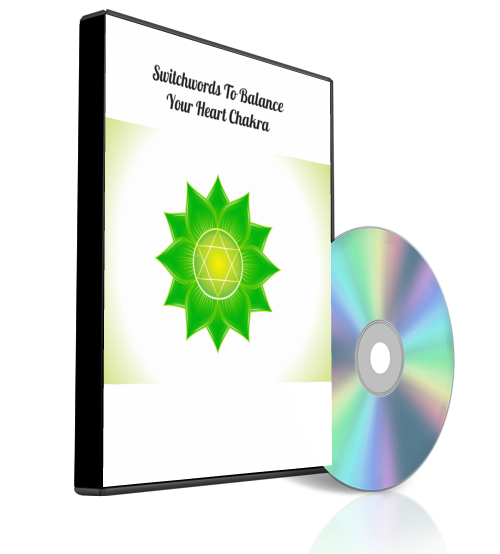 The Switchword Subliminals - Heart Chakra audio and video program will help you align your Heart Chakra. The Switchwords contained in this program will resonate strongly with the Heart Chakra.
Audio (MP3) and Video (MP4) are both 10 minutes long.
The fourth chakra or Heart Chakra called Anāhata in Sanskrit Is situated in the center of the chest just right of the heart area itself.
The heart, throughout all human history has always been associated as the seat of love and sometimes seat of the soul. It is a major chakra and is often at the center of the chakras since it distills the lower chakras energies so it may move up and relaxes the energy from the higher chakras when traveling down to the lower chakras.
Aside from the heart itself, this chakra also governs the arms, hands, shoulders, the lungs, breasts and the entire circulatory system.

When this chakra is out of balance it can wreak havoc on the emotions. Deep feeling of despair may be experienced where hope doesn't exist. If you find it too difficult to open up and love can also be a symptom of an imbalance in this chakra. Like the root chakra, this imbalance can lead to anger, hatred and fear.
When this chakra is out of balance it can lead to heart problems, various pulmonary diseases of which asthma is a part of. Pain the shoulders, arms. May even cause breast cancer, but also growths of a noncancerous type as well.
A balanced heart chakra, often appears as a sense of nurturing, optimism, compassion and feelings of wholeness with oneself. But also connectedness to others and the ability to love another. Often this chakra is hurt more often than others because of life events. Heartbreak, grief etc can really throw this chakra out of balance